Find your Perfect Pairing
Cheese and wine are among life's great pleasures and our goal at The Artisan Cheese Room is to bring these simple pleasures to you, by carefully selecting only the best.
Whether it be the delicate, herbaceous, citrus flavours of a Loire Valley goat's cheese to the toothsome nuttiness of an Alpine Beaufort, or the exhilarating acidity of Clare Valley Riesling to the dark berried fruit and dusty tannins of a Margaret River Cabernet. We have it covered!!
Discover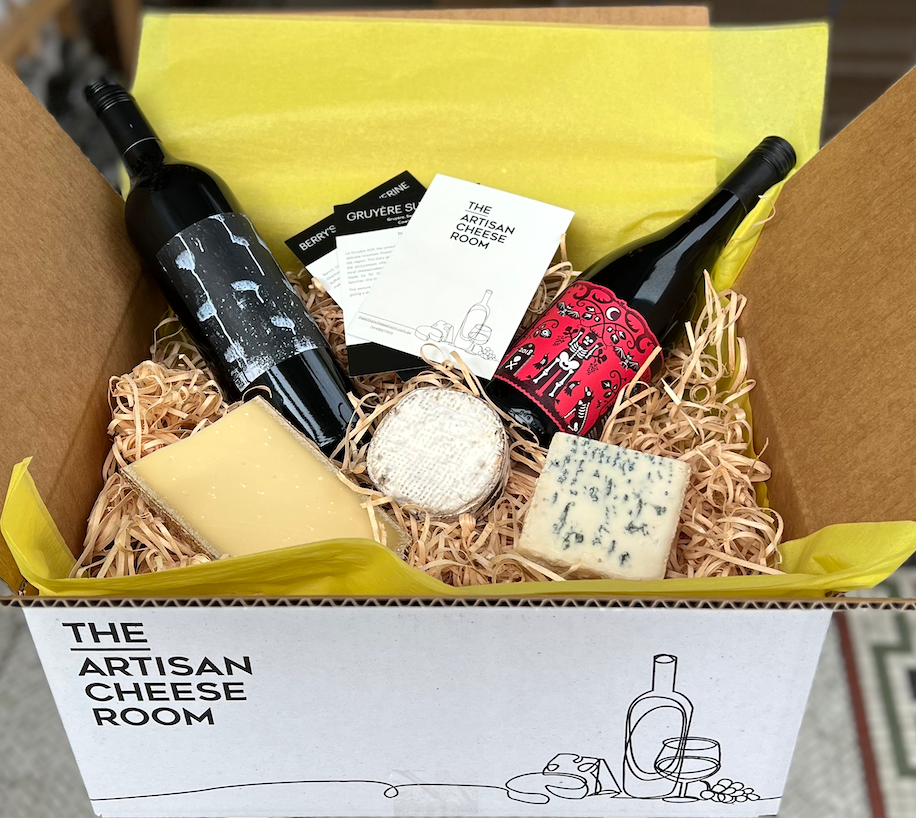 Cheese
& Wine Clubs
Our Cheese & Wine Club is a unique monthly subscription service for the adventurous food lover.
Choose from Cheese, Wine or Both. whichever option you select we guarantee you won't be disappointed!
Wine Club
Cheese Club
Cheese & Wine Club